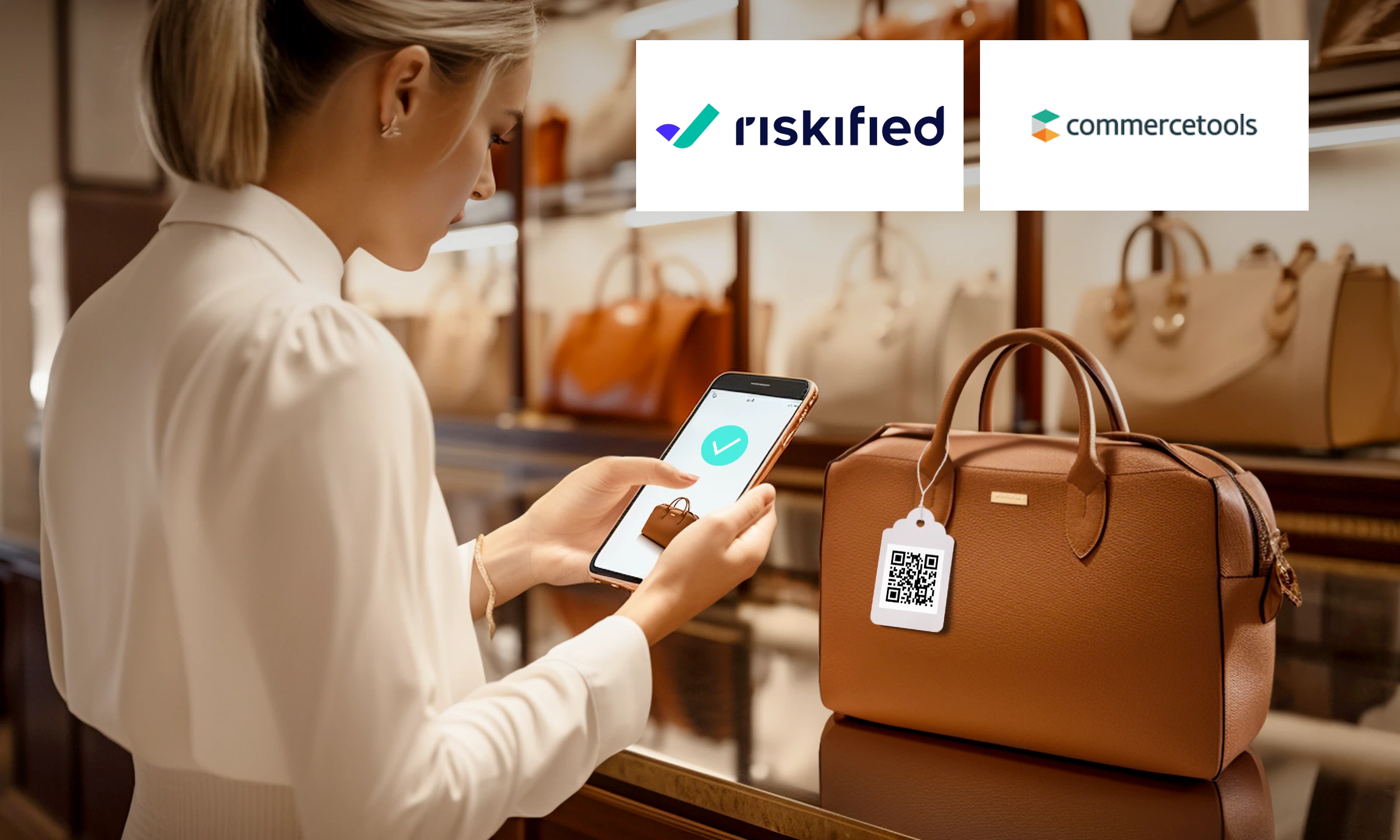 Riskified and Commercetools Partner to Combat Payment Fraud
Riskified, a fraud prevention and risk management company, has integrated its solutions with commercetools, an eCommerce platform. This integration allows merchants using commercetools to combat payment fraud while ensuring a frictionless customer experience. "Merchants should never have to choose between stopping fraud and offering legitimate customers a friction-free experience, yet retailers often face this hurdle," Riskified Vice President of Channel Partnerships Kevin Sprake said in the re
by Growpay
Riskified, a fraud prevention and risk management company, has integrated its solutions with commercetools, an eCommerce platform. This integration allows merchants using commercetools to combat payment fraud while ensuring a frictionless customer experience.
"Merchants should never have to choose between stopping fraud and offering legitimate customers a friction-free experience, yet retailers often face this hurdle," Riskified Vice President of Channel Partnerships Kevin Sprake said in the release. "Our integration with commercetools helps us solve this problem for a larger pool of merchants, and we are confident that this collaboration will empower them to optimize operations, protect revenue and provide a secure environment for shoppers."
How does the partnership between Riskified and  commercetools work?
Riskified uses machine learning and merchant data to approve legitimate transactions and reject fraud in real time. This means that merchants can be confident that their customers are legitimate, while also providing a seamless checkout experience.
What are the benefits for merchants?
There are several benefits for merchants who integrate Riskified with commercetools. These include:
Reduced fraud losses - Riskified's fraud prevention solutions can help merchants to reduce their fraud losses by up to 90%.
Improved customer experience - By ensuring that legitimate transactions are approved, merchants can provide a seamless checkout experience that will keep customers coming back.
Increased revenue - By reducing fraud losses and improving the customer experience, merchants can increase their revenue.
Get a chargeback guarantee - Riskified's Chargeback Guarantee protects merchants from financial loss in the event of a chargeback.
Improve their fraud insights - Riskified provides merchants with detailed fraud insights that can help them to improve their fraud prevention measures.
What are the next steps?
Merchants who use commercetools can now integrate Riskified's solutions via the commercetools Integration Marketplace. This makes it easy for merchants to get started with Riskified and start protecting their business from fraud.
At commercetools, our main mission is to support the success of merchants in today's highly competitive eCommerce landscape," Blaine Trainor, vice president of global partnerships and alliances at commercetools, said in the release. "In integrating Riskified's cutting-edge risk management solution, we underscore this commitment, helping merchants to cut costs associated with fraud while improving the overall customer experience."
This integration is a win-win for both merchants and customers. Merchants can protect their business from fraud, while customers can enjoy a seamless and secure checkout experience.
About Growpay
Growpay is an online marketplace, helping simplify payment discovery for businesses worldwide. For more information, visit www.growpay.co.