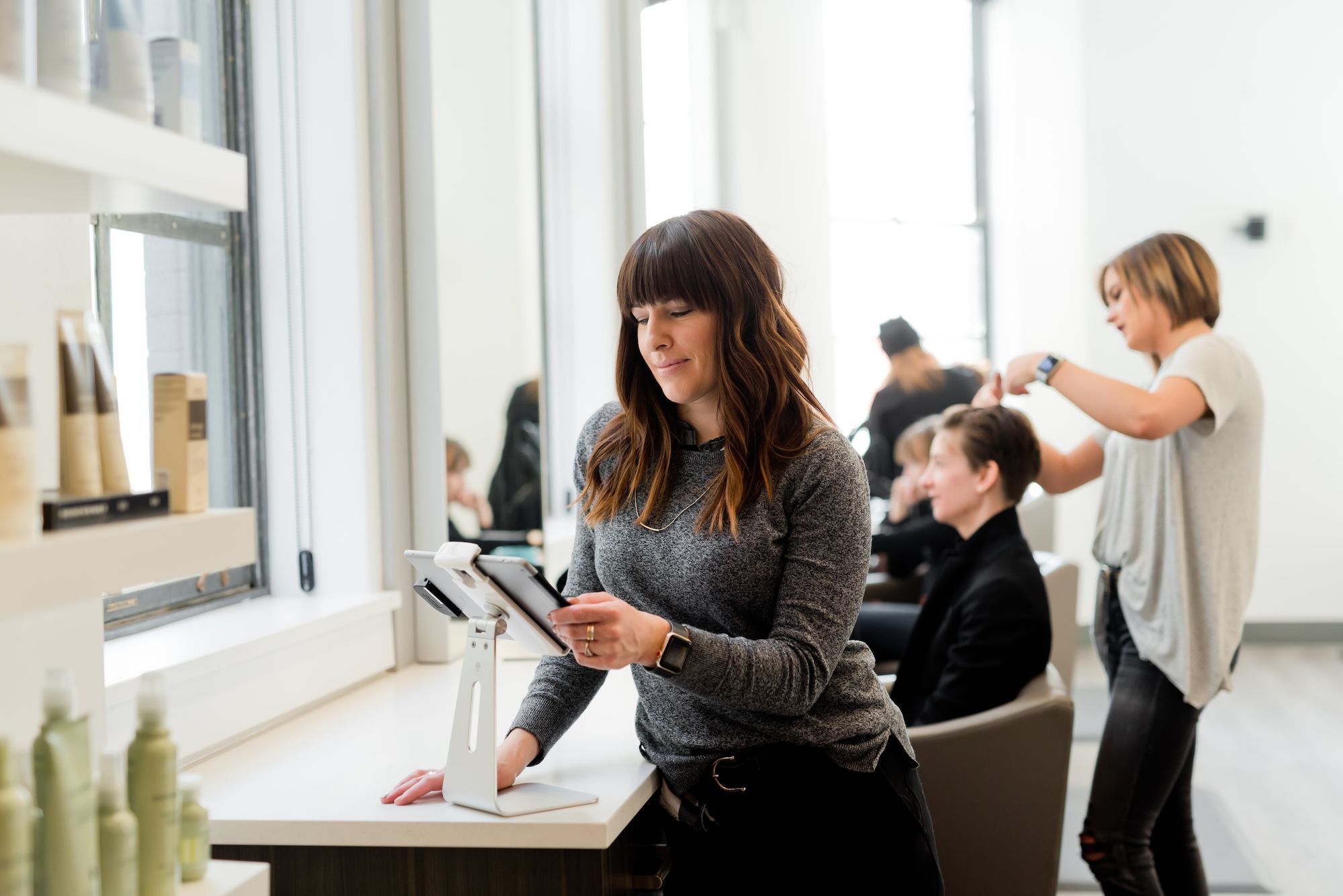 Simplifying Business Payments: Alternative Payment Solutions for Small Businesses
In today's fast-paced business landscape, small businesses are constantly seeking ways to streamline their payment processes and offer convenient options to their customers. Alternative payment solutions have emerged as a valuable resource that goes beyond traditional cash and credit card transactions. In this article, we will explore alternative payments tailored specifically for small businesses, understanding their significance, benefits, and how to integrate them seamlessly. What are alter
by Growpay
In today's fast-paced business landscape, small businesses are constantly seeking ways to streamline their payment processes and offer convenient options to their customers. Alternative payment solutions have emerged as a valuable resource that goes beyond traditional cash and credit card transactions. In this article, we will explore alternative payments tailored specifically for small businesses, understanding their significance, benefits, and how to integrate them seamlessly.
What are alternative payment examples?
Alternative payment solutions encompass a range of non-traditional methods that businesses can adopt to facilitate transactions. Some examples that cater specifically to small businesses include:
What is meant by alternative payments?
Alternative payments for small businesses refer to non-traditional methods of accepting payments beyond cash and credit cards. These solutions offer convenience, flexibility, and enhanced payment experiences for both businesses and customers. By adopting alternative payment solutions, small businesses can expand their customer base, increase sales, and streamline their operations.
What are the payment options for business?
Small businesses have a range of payment options to consider. Some common options include:
Credit/Debit Card Payments - Accepting credit and debit card payments is a standard practice for small businesses. This can be achieved through mobile card readers, online payment gateways, or virtual terminals.
Online Payment Platforms - Utilizing e-commerce platforms like Shopify, WooCommerce, or BigCommerce allows small businesses to establish an online presence and accept payments securely through integrated payment gateways such as Shop Pay or Buy Now Pay Later (BNPL) payment providers such as Zip or Afterpay, Klarna or Affirm.
Bank Payments - Small businesses can provide customers with their bank account details to facilitate direct transfers or pay directly via their Open Banking provider such as Banked. This method is becoming increasingly popular and commonly used for larger transactions or business-to-business payments.
Digital Wallets - Integrating digital wallets such as Apple Pay, Google Pay, or Amazon Pay into your online store allows customers to make purchases easily and securely by utilizing their saved payment information.
What are the alternative payment channels?
Alternative payment channels specifically tailored for small businesses include:
How do I set up payments for my small business?
Setting up alternative payment solutions for your small business can be done efficiently by following these steps:
Research and Choose a Payment Solution - Identify the payment options that align with your business requirements and target audience. Research reputable payment processors or platforms that offer the desired features and integrations. Online payments marketplace platforms such as Growpay can help streamline the payments discovery process for small businesses through it's community-led approach.
Establish a Merchant Account - Sign up to Growpay and contact the chosen payment processor to set up a merchant account. This account enables you to accept electronic payments and process transactions securely.
Integrate the Payment System - Integrate the chosen payment solution into your website, online store, or mobile app. Follow the provided documentation or seek assistance from the payment processor's support team for seamless integration. Alternatively, orchestrators such as Primer can be a great alternative option.
Test and Launch - Thoroughly test the payment system to ensure smooth functionality. Conduct test transactions and verify that payments are being processed correctly. Once satisfied, make the payment options available to your customers.
Ensure Security and Compliance - Implement security measures to protect customer payment data and comply with relevant regulations such as the Payment Card Industry Data Security Standard (PCI DSS).
By simplifying payment processes and offering alternative payment solutions, small businesses can enhance the overall customer experience, increase sales, and improve operational efficiency. From mobile payment apps and online payment gateways to digital invoicing and virtual terminals, there are numerous options available that cater specifically to small businesses. By following the steps outlined in this article, small businesses can streamline their payment systems and stay ahead in an increasingly digital and competitive business landscape.
About Growpay
Growpay is an online marketplace, helping simplify payment discovery for businesses worldwide. For more information, visit www.growpay.co.