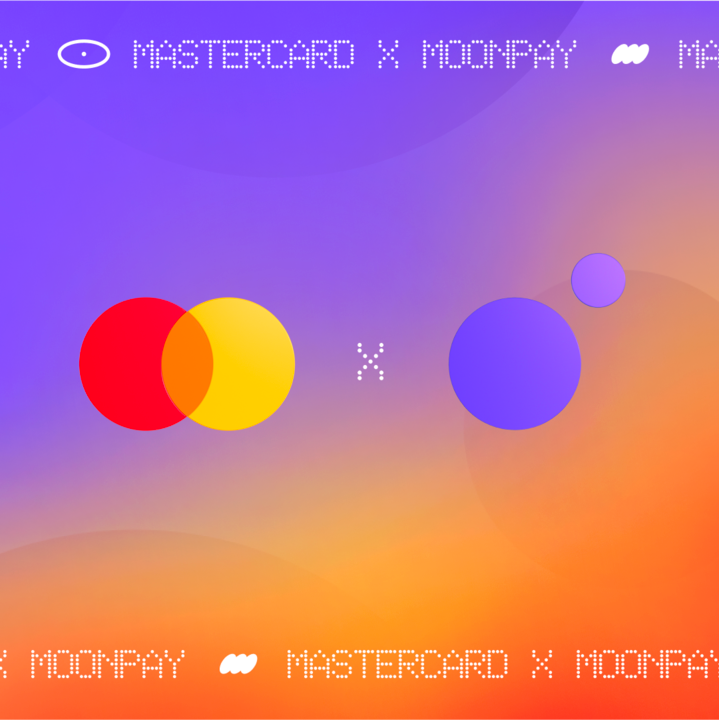 MoonPay and Mastercard partner to accelerate Web3 adoption
MoonPay, a leading cryptocurrency payment provider and Mastercard, a global payments technology company, have announced a strategic partnership to explore opportunities within the evolving Web3 ecosystem while enhancing customer loyalty. The partnership will focus on two key areas: * Enhancing experiential marketing - MoonPay and Mastercard will work together to explore how Web3 tools can be used to enhance experiential marketing and connect with consumers in new ways. This could include usin
by Growpay
MoonPay, a leading cryptocurrency payment provider and Mastercard, a global payments technology company, have announced a strategic partnership to explore opportunities within the evolving Web3 ecosystem while enhancing customer loyalty.
The partnership will focus on two key areas:
Enhancing experiential marketing - MoonPay and Mastercard will work together to explore how Web3 tools can be used to enhance experiential marketing and connect with consumers in new ways. This could include using NFTs to create unique experiences, or using blockchain technology to reward customers for their loyalty.
Improving compliance and trust - MoonPay will integrate Mastercard's products and solutions to increase compliance and trust across the Web3 industry. This includes using Mastercard Crypto Credential, a set of common standards and infrastructure that helps to validate trusted interactions between consumers and businesses using blockchain networks.
The partnership is a significant step forward for both companies, as it demonstrates their commitment to Web3 and their belief in its potential to revolutionize the way we interact with the digital world.
"We're excited to collaborate with Mastercard, a prominent supporter of Web3 and the digital economy, to redefine customer loyalty and engagement," "Joining forces will create new opportunities to showcase blockchain's potential in establishing unique connections and meaningful moments while broadening our industry's overall reach" - MoonPay's co-founder and CEO Ivan Soto-Wright
For MoonPay, the partnership provides access to Mastercard's global network of merchants and consumers, as well as its expertise in payments technology. This will help MoonPay to expand its reach and make it easier for people to buy and sell cryptocurrency.
For Mastercard, the partnership provides a way to tap into the rapidly growing Web3 market and develop new products and services that meet the needs of its customers. Mastercard is already working on a number of Web3 initiatives, such as its Crypto Source program, which allows banks to offer their customers cryptocurrency trading services, alongside exploring ways in which it can include Mastercard Send and Click to Pay, can be integrated into MoonPay's Web3 stack.
The partnership between MoonPay and Mastercard is a positive development for the Web3 industry as a whole. It shows that major companies are taking Web3 seriously and are committed to helping it grow and succeed.
Here are some of the potential benefits of the partnership for consumers and businesses:
Consumers - Consumers will have more options for buying and selling cryptocurrency, and they will be able to use cryptocurrency to purchase goods and services from a wider range of merchants. They will also benefit from the increased security and compliance that Mastercard Crypto Credential provides.
Businesses - Businesses will be able to reach a wider range of customers by accepting cryptocurrency payments. They will also benefit from the reduced fraud and risk that Mastercard's payment processing network provides.
The partnership between MoonPay and Mastercard is a positive development for the Web3 ecosystem. It is likely to accelerate the adoption of Web3 technologies and make it easier for people to use cryptocurrency in their everyday lives.
About Growpay
Growpay is an online marketplace, helping simplify payment discovery for businesses worldwide. For more information, visit www.growpay.co.