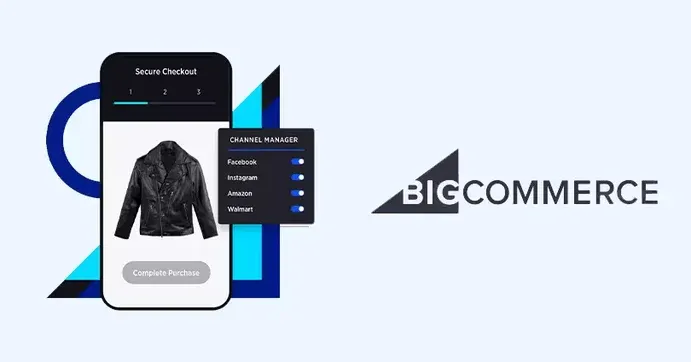 BigCommerce to Launch New AI-Powered Ecommerce Features
BigCommerce, a leading Open SaaS ecommerce platform, is adding new AI-powered features to its platform, leveraging Google Cloud's AI technologies. These new features will help enterprise merchants improve operational efficiencies, elevate customer experiences, improve product discovery, and drive more sales. "BigCommerce is deeply invested in AI that will allow enterprise merchants to optimise their ecommerce operations using the most advanced and innovative technologies to drive operational ef
by Growpay
BigCommerce, a leading Open SaaS ecommerce platform, is adding new AI-powered features to its platform, leveraging Google Cloud's AI technologies. These new features will help enterprise merchants improve operational efficiencies, elevate customer experiences, improve product discovery, and drive more sales.
"BigCommerce is deeply invested in AI that will allow enterprise merchants to optimise their ecommerce operations using the most advanced and innovative technologies to drive operational efficiencies, deliver more targeted and personalised shopping experiences, and ultimately sell more worldwide," said Troy Cox, senior vice president of product at BigCommerce. "Creating AI-powered solutions with Google Cloud cements the significance of our collaborative partnership as we move to strengthen AI in the ecommerce industry together."
Key AI features
Create compelling product descriptions with AI-powered writing features - Merchants can use AI to generate product descriptions that are more engaging and informative. This can help improve SEO rankings, product discovery, and conversion rates.
Deliver highly personalised storefronts - Merchants can use AI to create personalised product recommendations for each customer. This can help increase average order value, conversions, and lifetime value.
Gain deeper insight into business performance with AI-driven data analytics - Merchants can use AI to analyse their data and get insights into their store performance, customer trends, and other metrics. This can help them make better decisions about their business.
Benefits of AI for ecommerce businesses
AI can help ecommerce merchants in a number of ways, including:
Improve operational efficiency - AI can automate tasks, such as product categorisation and customer support, which can free up merchants to focus on other areas of their business.
Elevate customer experiences - AI can be used to personalise the shopping experience for each customer, which can lead to increased satisfaction and loyalty.
Enhance product discovery - AI can be used to recommend products to customers based on their past purchases and browsing history. This can help customers find the products they are looking for more easily.
Drive more sales - AI can be used to increase average order value, conversions, and lifetime value. This can lead to a significant increase in revenue for ecommerce merchants.
"Successful companies will be those that can leverage AI to solve time-intensive business problems in a seamless, efficient way," said Carrie Tharp, vice president, strategic industries at Google Cloud. "Through Google Cloud Vertex AI, BigCommerce will be able to transform ecommerce functions for more merchants, enabling them to access, build and deploy machine learning models and AI applications at scale all in one single platform."
The new AI-powered features will start to be globally available by the end of 2H 2023.
The new AI-powered features from BigCommerce and Google Cloud offer a number of benefits for ecommerce merchants. By automating tasks, personalising the shopping experience, and enhancing product discovery, AI can help merchants improve their operational efficiency, elevate customer experiences, and drive more sales.
About Growpay
Growpay is an online marketplace, helping simplify payment discovery for businesses worldwide. For more information, visit www.growpay.co.