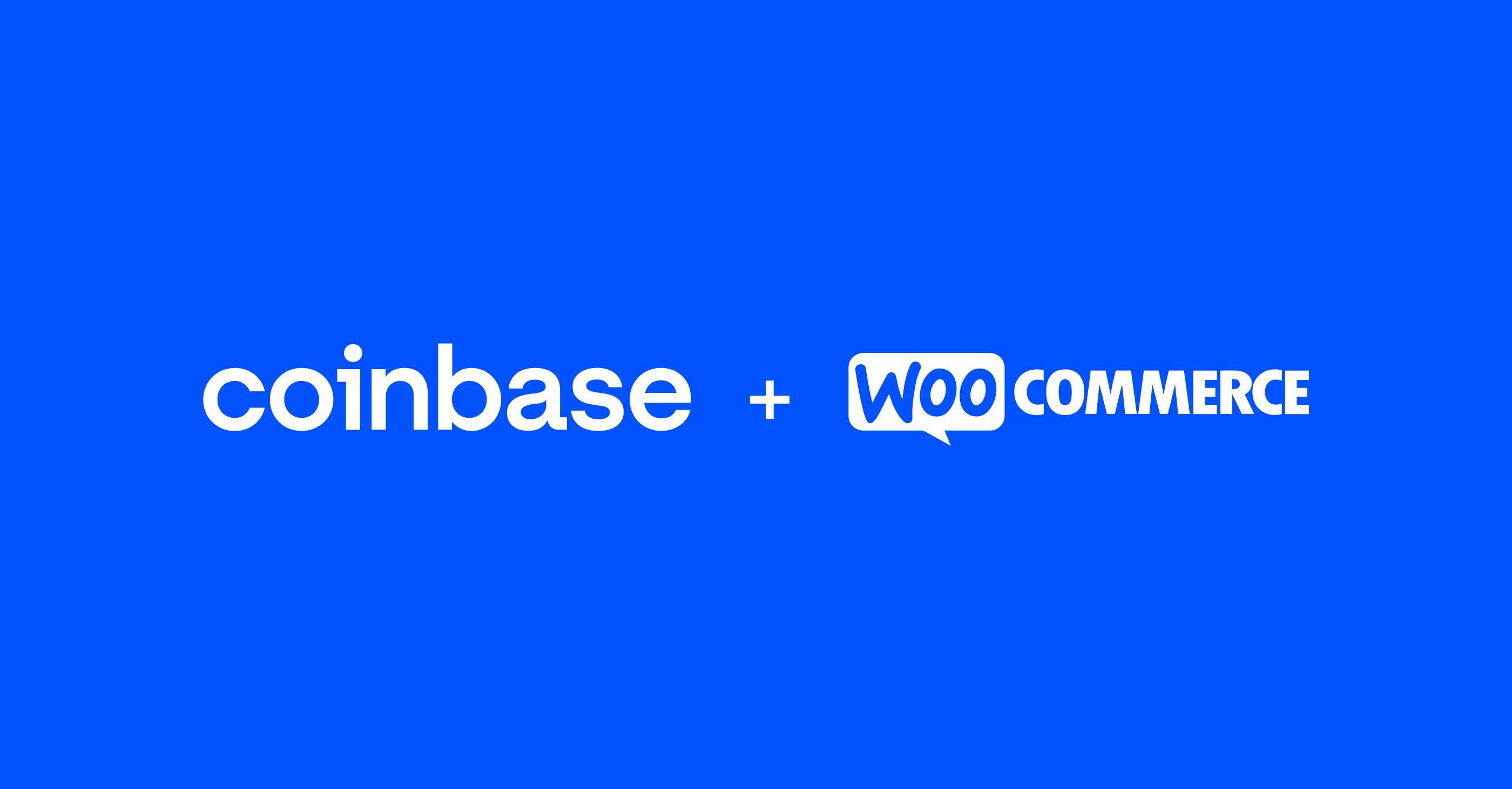 Coinbase Commerce and WooCommerce Partner to Make Crypto Payments Easier for Merchants
Coinbase Commerce, a platform that helps merchants accept cryptocurrency payments, has partnered with WooCommerce, the most popular open source e-commerce platform in the world. This partnership will make it easier for WooCommerce merchants to accept crypto payments from their customers. With Coinbase Commerce, WooCommerce merchants can accept Bitcoin, Bitcoin Cash, DAI, Ethereum, Litecoin, Dogecoin, or USD Coin. They can also get paid in crypto and access powerful tools for crypto integration
by Growpay
Coinbase Commerce, a platform that helps merchants accept cryptocurrency payments, has partnered with WooCommerce, the most popular open source e-commerce platform in the world. This partnership will make it easier for WooCommerce merchants to accept crypto payments from their customers.
With Coinbase Commerce, WooCommerce merchants can accept Bitcoin, Bitcoin Cash, DAI, Ethereum, Litecoin, Dogecoin, or USD Coin. They can also get paid in crypto and access powerful tools for crypto integration and business analysis.
"We are always looking for new ways to get more people involved in the crypto economy," said Matt Watts, Coinbase Business Development. "WooCommerce already allows merchants all over the world to accept online payments — and now they'll be able to accept payments in crypto as well. We look forward to building on our partnership with WooCommerce and finding even more ways to help customers and small businesses make crypto a part of their daily lives."
The partnership between Coinbase Commerce and WooCommerce is a major step forward in the adoption of cryptocurrency payments. It makes it easier for merchants to accept crypto, which could lead to increased adoption by consumers.
What does this mean for retailers?
This partnership means that WooCommerce merchants can now offer crypto payments to their customers. This could be a great way to attract new customers and increase sales. Additionally, merchants who accept crypto payments can benefit from the lower fees and faster processing times that crypto offers.
If you are a WooCommerce merchant, you can sign up for Coinbase Commerce here. Once you are signed up, you can download the WooCommerce extension here.
Here are some of the benefits of accepting crypto payments for retailers:
Lower fees - Crypto payments typically have lower fees than traditional payment methods.
Faster processing times - Crypto payments are processed much faster than traditional payment methods.
Increased security - Crypto payments are more secure than traditional payment methods.
Global reach - Crypto payments can be accepted from customers all over the world.
If you are a retailer, I encourage you to consider accepting cryptocurrency payments. It could be a great alternative way to grow your business.
About Growpay
Growpay is an online marketplace, helping simplify payment discovery for businesses worldwide. For more information, visit www.growpay.co.