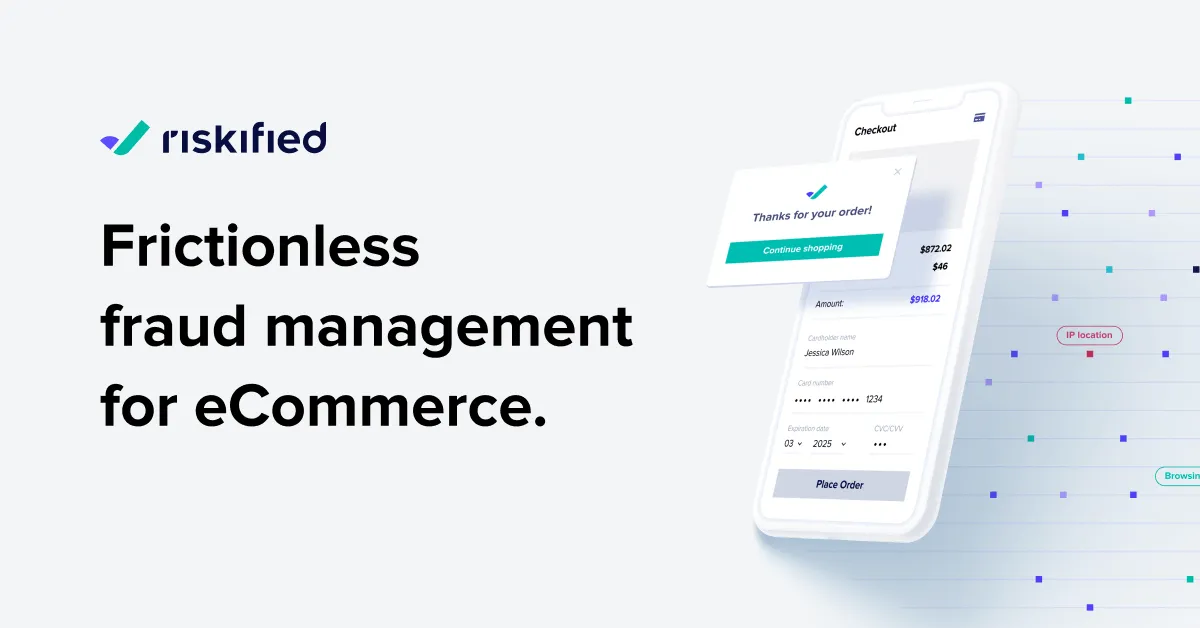 Riskified Partners Novatti to Provide Secure Payment Solutions
Riskified, a fraud management platform, has partnered with Novatti, a payments company, to provide more secure payment solutions. This partnership will allow Novatti to incorporate Riskified's Chargeback Guarantee technology, which will protect businesses from fraudulent chargebacks. "We are incredibly excited to partner with an established FinTech player such as Novatti to enable businesses to maximise their online sales and provide a superior customer experience while digitally transforming t
by Growpay
Riskified, a fraud management platform, has partnered with Novatti, a payments company, to provide more secure payment solutions. This partnership will allow Novatti to incorporate Riskified's Chargeback Guarantee technology, which will protect businesses from fraudulent chargebacks.
"We are incredibly excited to partner with an established FinTech player such as Novatti to enable businesses to maximise their online sales and provide a superior customer experience while digitally transforming their companies," said Tasneen Padiath, Riskified's General Manager and VP Sales, APAC. "eCommerce businesses can face a host of challenges as they scale, ranging from the complexities of cross-border expansion to the continuously changing patterns of fraud, and Riskified is there to help."
Fraud is a major problem for businesses of all sizes, and it can be especially costly for online merchants. Chargebacks can result in significant financial losses, as well as damage to a merchant's reputation.
Riskified's Chargeback Guarantee technology uses machine learning to assess the risk of fraud for each transaction. If a transaction is flagged as fraudulent, Riskified will cover the cost of the chargeback. This means that businesses can accept more payments with confidence, knowing that they are protected from fraud.
"We are delighted to be partnering with Riskified and to bring their insights and experience in fraud prevention to our community. Thanks to Riskified's leading fraud prevention technology, we are now able to assist our eCommerce businesses who are facing high volumes of chargebacks and low approval rates due to the friction caused by legacy fraud solutions," said Kian Jackson, General Manager, Merchant Acquiring at Novatti. "This partnership will allow our APAC businesses to reduce fraud costs and gain higher approval rates, placing them in a better position to take on challenges without risk".
In addition to the Chargeback Guarantee, Riskified also offers a variety of other fraud prevention tools. These tools can help businesses to identify and prevent fraud at every stage of the customer journey, from checkout to delivery.
The partnership between Riskified and Novatti is a major step forward in the fight against fraud. By working together, these two companies can help businesses to protect themselves from fraud and to grow their businesses online.
Benefits of the partnership
Reduced fraud - Riskified's machine learning platform is highly effective at identifying fraudulent transactions. This can help businesses to reduce their risk of fraud and to protect their bottom line.
Increased approvals - By reducing fraud, businesses can increase the number of transactions that are approved. This can lead to increased sales and revenue.
Improved customer experience - By preventing fraudulent transactions, businesses can provide a better customer experience. This can lead to increased customer satisfaction and loyalty.
The partnership between Riskified and Novatti is a win-win for both companies. It will help businesses to protect themselves from fraud, to increase their approvals, and to improve their customer experience.
About Growpay
Growpay is an online marketplace, helping simplify payment discovery for businesses worldwide. For more information, visit www.growpay.co.