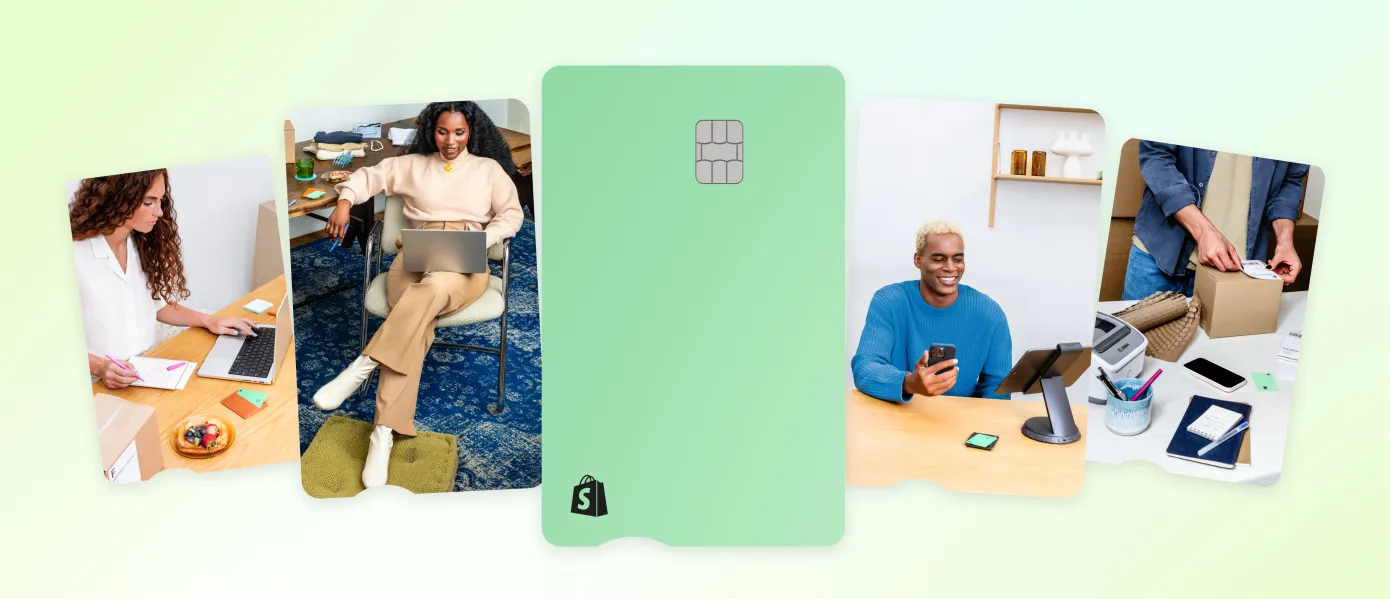 Shopify Credit: A New Business Credit Card for Shopify Merchants
Shopify, the e-commerce platform, has announced the launch of Shopify Credit, a business credit card designed exclusively for its merchants. The card is powered by Stripe, and it is accepted everywhere Visa is. Shopify Credit is a pay-in-full business credit card, which means that merchants do not have to pay interest on their purchases. Instead, they are simply billed for the full amount of their balance at the end of each month. Merchants are evaluated on a variety of factors in the applicat
by Growpay
Shopify, the e-commerce platform, has announced the launch of Shopify Credit, a business credit card designed exclusively for its merchants. The card is powered by Stripe, and it is accepted everywhere Visa is.
Shopify Credit is a pay-in-full business credit card, which means that merchants do not have to pay interest on their purchases. Instead, they are simply billed for the full amount of their balance at the end of each month.
Merchants are evaluated on a variety of factors in the application process, such as their sales performance, as opposed to credit checks. Once approved, merchants can start spending immediately with a virtual card and earn 3% cash back on their "top spend category," and 1% on remaining categories such as wholesale, marketing and shipping.
In April, Shopify launched Shopify Bill Pay, a new tool to streamline expenses targeted to US based merchant customers.
Why Shopify Credit is an important step for Shopify and businesses
The launch of Shopify Credit is a significant move for the company as it continues to expand its fintech offerings. The card offers merchants a number of benefits, including no fees, no interest, and the ability to earn cash back on their purchases. This could make Shopify Credit a popular option for businesses looking for a way to improve their cash flow and manage their expenses.
What's next
It will be interesting to see how Shopify Credit is received by merchants. If the card is successful, it could pave the way for Shopify to launch additional fintech products in the future.
Shopify Credit vs. the Competition
Shopify Credit is not the only business credit card on the market. However, it does offer a number of advantages over its competitors, including:
No fees - Shopify Credit does not charge any fees, including late fees, foreign transaction fees, or annual fees.
No credit checks - Shopify Credit evaluates merchants on their sales performance, as opposed to their credit history. This makes it easier for businesses with less-than-perfect credit to qualify for a card.
Cash back rewards - Shopify Credit users can earn up to 3% cash back on their purchases. This is a higher rate of cash back than many other business credit cards offer.
Here are some additional details about Shopify Credit
The card is available to eligible U.S.-based merchants.
The credit limit is based on your sales performance.
You can earn up to 3% cash back on your purchases.
There are no fees, including late fees, foreign transaction fees, or annual fees.
If you're a Shopify merchant who is looking for a business credit card, Shopify Credit is a great option. It offers a number of benefits that can help you improve your cash flow and manage your expenses.
About Growpay
Growpay is an online marketplace, helping simplify payment discovery for businesses worldwide. For more information, visit www.growpay.co.