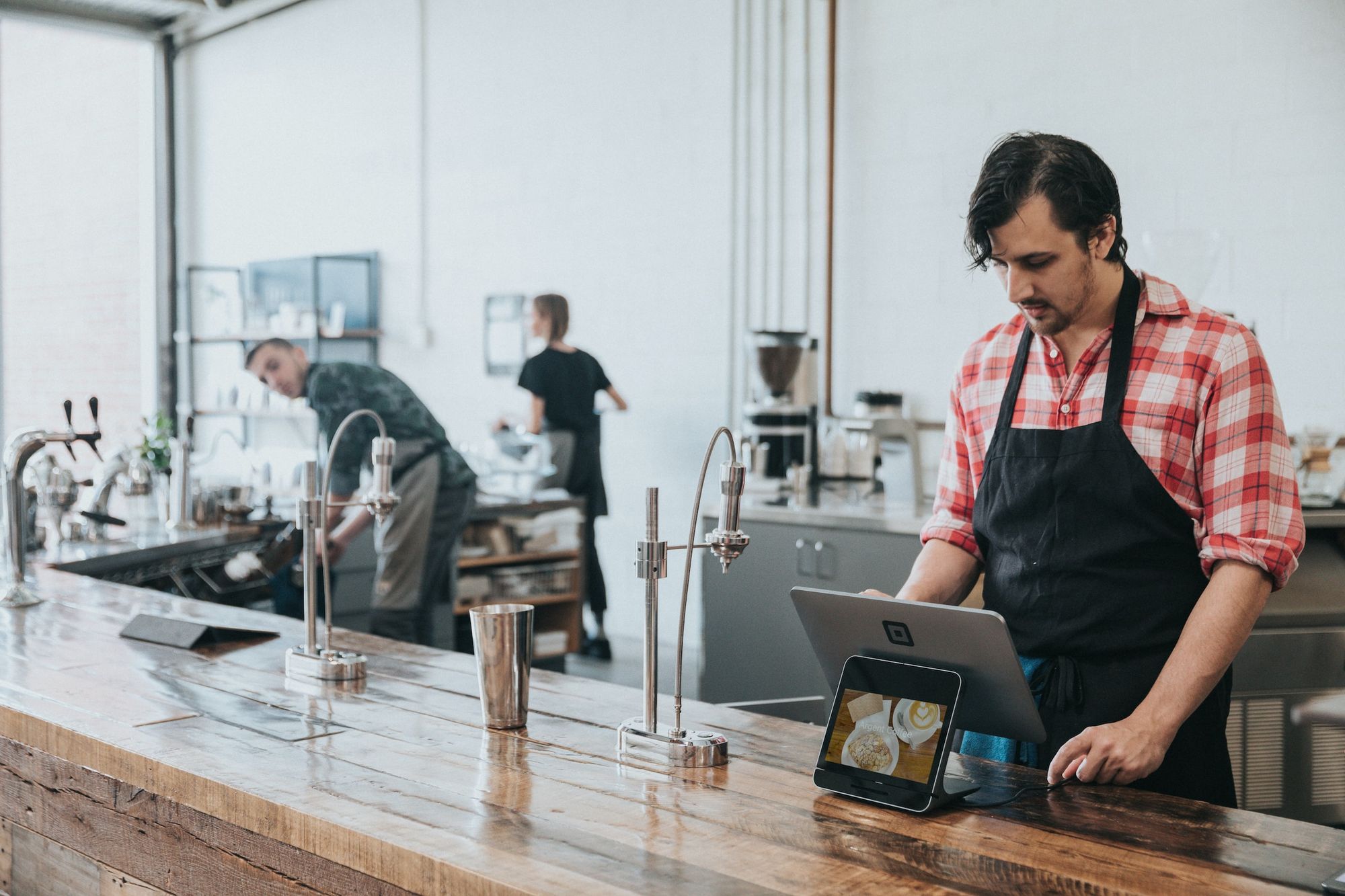 Square for Restaurants: The Payments Platform for Managing Multiple Restaurant Locations
Square for Restaurants, Square's suite of offerings for restaurants and food and beverage businesses, has seen significant growth upmarket over the last year. The company has launched new products to help restaurants of all sizes manage their operations more efficiently and grow their businesses. One of the new products is Square KDS (kitchen display system), which integrates directly with Square Restaurant POS. This allows kitchen staff to see incoming tickets on large, durable, and configurab
by Growpay
Square for Restaurants, Square's suite of offerings for restaurants and food and beverage businesses, has seen significant growth upmarket over the last year. The company has launched new products to help restaurants of all sizes manage their operations more efficiently and grow their businesses.
One of the new products is Square KDS (kitchen display system), which integrates directly with Square Restaurant POS. This allows kitchen staff to see incoming tickets on large, durable, and configurable screens, making it easier to keep up with orders and get meals out quickly.
Another new product is Square for Franchises, which is a unified platform for managing multiple franchise locations. This platform provides franchisors with a comprehensive view of store performance and precise control over unique menu options, as well as gift card and loyalty program orchestration.
Square has also launched nearly 50 new partnership integrations over the last year to help restaurants of all sizes succeed. These integrations include Paytronix Online Ordering and Loyalty, which will soon allow restaurants to seamlessly integrate with Square for Restaurants, and Flash Order and Soundhound, which will help restaurants easily and efficiently take drive-through orders.
"Square for Restaurants' growth speaks to restaurant owners' thirst for new, intuitive technology to help their businesses flourish," said Matthew O'Connor, Head of Verticals and Platform at Square. "With inflation, labor shortages, and increased customer expectations, it can be tricky to run a restaurant right now – but at Square, we're the tech partner to make restaurateurs' lives a little easier."
Here are some of the benefits of using Square for Restaurants:
Easy-to-use point-of-sale system
Kitchen display system (KDS)
Franchise management solution
Partnership integrations with leading restaurant technology providers
24/7 customer support
If you're a restaurant owner, I encourage you to check out Square for Restaurants. It's a powerful platform that can help you improve your operations and grow your business.
Here are some of the ways that Square for Franchises can be used:
Track store performance - The platform provides a dashboard that shows franchisors how each location is performing, including sales, customer traffic, and employee productivity. This information can be used to identify areas for improvement and make better decisions about resource allocation.

Control menu options - Franchisors can use the platform to create and manage unique menus for each location. This allows them to tailor the menu to the specific needs of each market and ensure that all locations are serving the same high-quality food.

Orchestrate gift card and loyalty programs - The platform makes it easy to create and manage gift card and loyalty programs across multiple locations. This helps to increase customer engagement and loyalty, which can lead to increased sales.

Centralize data - The platform centralizes data from all locations, making it easy for franchisors to track sales, inventory, and customer behavior. This information can be used to make better decisions about marketing, product development, and other aspects of the business.
Here are some additional benefits of using Square for Franchises:
Reduces manual work - The platform automates many of the tasks that are typically done manually, such as menu management, gift card and loyalty program management, and reporting. This frees up franchisors' time so they can focus on other aspects of the business.

Improves communication - The platform provides a central communication hub where franchisors and franchisees can share information and collaborate on projects. This helps to improve communication and coordination between all parties.

Increases visibility - The platform provides franchisors with a single view of all their locations, making it easy to track performance and identify areas for improvement. This helps to improve visibility and accountability across the franchise network.
If you're looking for a way to improve the management of your franchise business, Square for Franchises is a great option. The platform can help you reduce manual work, improve communication, and increase visibility.
About Growpay
Growpay is an online marketplace, helping simplify payment discovery for businesses worldwide. For more information, visit www.growpay.co.