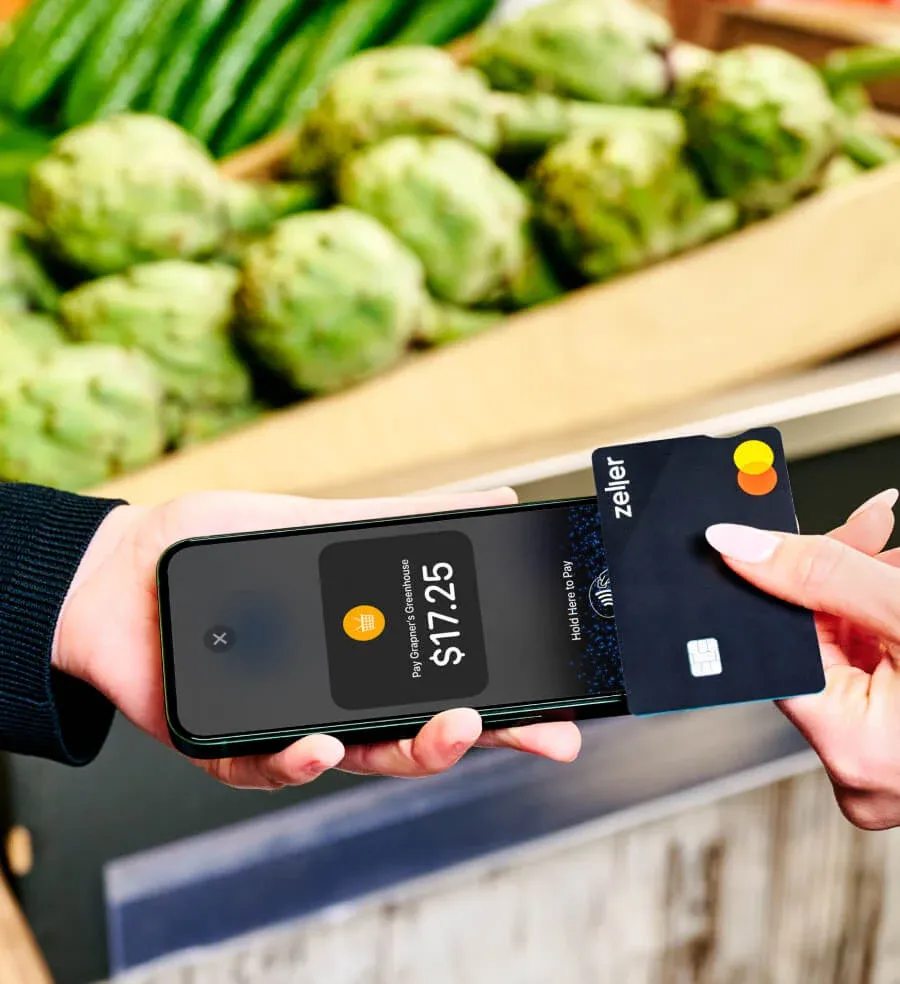 Zeller launches Tap to Pay on iPhone for Merchants
Zeller announced the launch of Tap to Pay on iPhone for merchants. This exciting new feature allows businesses to accept contactless payments using only their iPhone and the Zeller App, no additional hardware required. Tap to Pay on iPhone is a fast, secure, and affordable way to accept contactless payments, including contactless credit and debit cards, Apple Pay, and other digital wallets. At checkout, merchants simply prompt the customer to hold their contactless payment device near the merch
by Growpay
Zeller announced the launch of Tap to Pay on iPhone for merchants. This exciting new feature allows businesses to accept contactless payments using only their iPhone and the Zeller App, no additional hardware required.
Tap to Pay on iPhone is a fast, secure, and affordable way to accept contactless payments, including contactless credit and debit cards, Apple Pay, and other digital wallets. At checkout, merchants simply prompt the customer to hold their contactless payment device near the merchant's iPhone, and the payment is securely completed using NFC technology.
Here are some of the benefits of using Tap to Pay on iPhone with Zeller:
No additional hardware or apps required - Merchants can accept contactless payments with only their iPhone and the Zeller App, eliminating the need for a separate card reader or app.
Easy to get started and use - Tap to Pay on iPhone is easy to set up and use, so merchants can start accepting contactless payments within minutes.
Access to industry-leading payment features - Merchants enjoy access to Zeller's industry-leading payment technology, including features like built-in tipping, surcharging, transaction notes, digital receipts, and more.
Affordable pricing - Zeller offers a low, flat transaction fee for all cards, including American Express, and no monthly subscription fees.
Secure contactless payments - Tap to Pay on iPhone ensures fast and secure contactless payments, backed by Zeller's industry-leading security for the protection of business and customer data.
"Zeller's launch of Tap to Pay on iPhone is a significant step forward in our mission to simplify financial management for businesses of all sizes," said Ben Pfisterer, Zeller CEO and co-founder. "By offering Tap to Pay on iPhone within the Zeller App — our dedicated business super app — we're offering increased efficiency for our customers, who can accept payments, manage finances, and streamline operations all from their iPhone. This is a game-changer for business owners at every stage."
To start accepting contactless payments with Tap to Pay on iPhone, merchants simply need to download the Zeller App from the Apple App Store and create an account. Once their account is created, merchants can enable Tap to Pay on iPhone in their Zeller App settings.
About Growpay
Growpay is an online marketplace, helping simplify payment discovery for businesses worldwide. For more information, visit www.growpay.co.